Barley Mow Hotel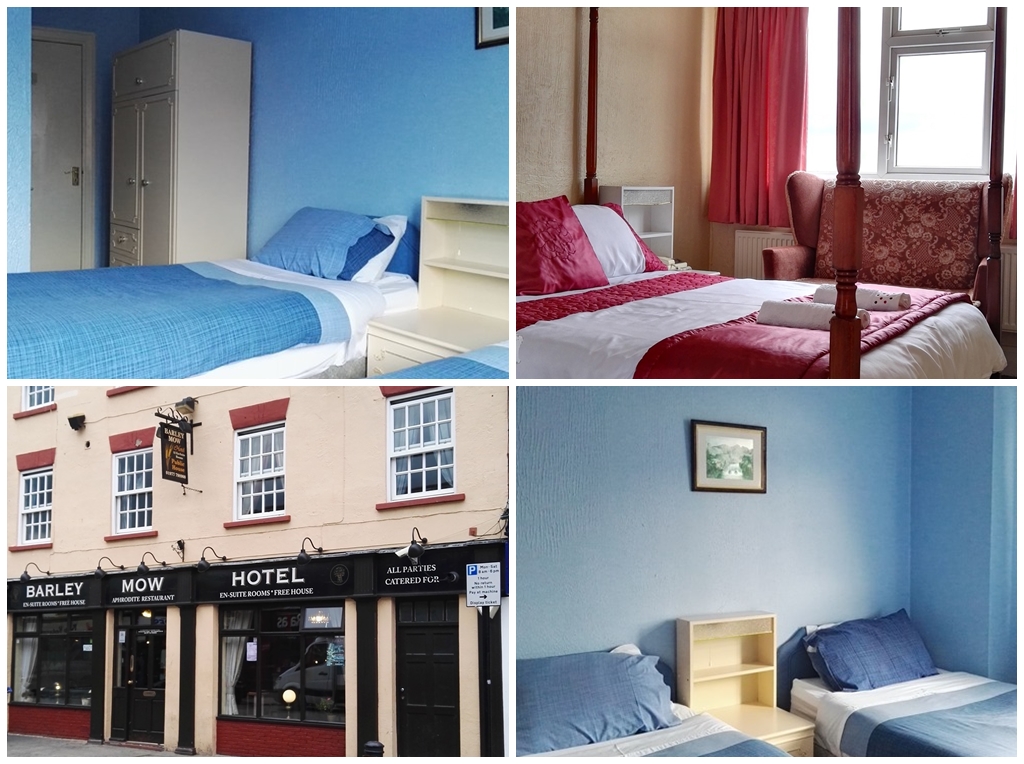 Barley Mow is a vintage hotel, with a hint of Greek culture. Its facilities offer a hotel bar with comfortable seating areas. Breakfast is also served daily if requested, just ask our friendly and welcoming staff. Barley Mow Hotel is located in the centre of Pontefract, the town has an intriguing and interesting past with its roots dating back over 1000 years.
Pontefract is a modern name deriving from the Latin word, "broken bridge". Historians believe this town takes its name from the historic event in 1069, whereby William the Conqueror was blockaded by local Anglo-Scandinavian insurgents of whom had broken the bridge and held the opposite bank in force. The history behind this market town makes it a desirable place if you are interested in visiting the castle and church ruins, or taking a guided tour into the dungeons.
Whilst being the home of Haribo, Pontefract holds an annual liquorice festival to celebrate its historic liquorice past, the festival is an entertaining day out which provides something for everyone. Pontefract is also home to the longest flat race course in Europe, which offers great facilities which include tennis, golf and football. This course is also fantastic for running, cycling and general exercise. The park is 5 minutes from Barley Mow Hotel, therefore if you enjoy open and spacious greenery, it is only a short walk away.